Portable 3 Channel + 4 Mode Sequencer for EL Wire or EL Panel
£12.00
Description
Sequencer for 3 strands of EL Wire
This listing is for a portable Sequencer/Driver capable of running between 1 to 6 metres of EL Wire
It is also capable of powering up to 150squ cm of EL Tape or EL Panel
The Sequencer has 3 outputs.
When switched on it has four differently modes:
MODE 1: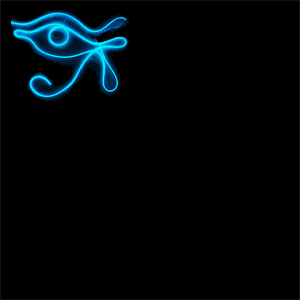 MODE 2: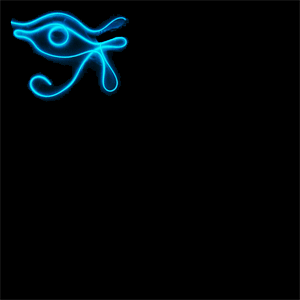 MODE 3: Flashing
MODE 4: Continuous ON
The Sequencer is plug and play – Just add some El Wire.
Each of the 3 outputs is capable of having a 2 way splitter attached to it so 2 X 1 metre wires can be lit at each time allowing you to light 6 metres of wire
(3 metres of wire on each output is the very maximum load for the Sequencer and strains the battery. 2 metres of wire off each output gives optimum brightness and battery life)
The Sequencer takes 4 X AAA batteries
*All the EL wire we supply comes with a connector so plugs straight into any of our EL drivers or sequencers*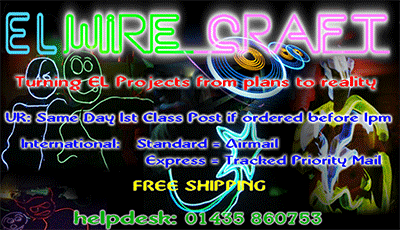 – – – – – – – – – – – –
EL wire has loads of uses
It looks amazing when decorating the interior or exterior of cars, can be used inside and outside houses and can even be threaded into clothes and hats
–
The EL wire can be cut into smaller lengths and attached to another inverter
Or with some care, the EL wire can be attached to speaker wire to make patterns or extend the wire over gaps where it isn't needed
It is a cliche to say you are only limited by your imagination but with EL wire it is true!!!
If you have not seen it before it is like a really long glowstick that lasts around 5,000 hours
We're sure you will be amazed – feel free to message us with any questions