Here we have news of the latest innovations and items we have in the store
this could be anything from a new type of speciality splitter to the latest generation of EL Wire
New EL Panel and Tape Website
This latest news isn't about a fantastic new product


instead, get ready to hear about an incredible new website!
EL Wire and EL Panels are based on the same technology
you could consider the EL Panels to be EL Wires that have been flattened out into incredibly thin sheets
They can use the same EL Drivers as well as the same splitters and extenders
But there are some items that are specialist to EL Panels
so to prevent any confusion we are proud to announce our new website dedicated to EL Panels and EL Tape: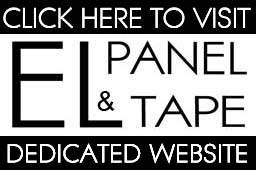 These small half centimetre clear plastic hoops are the ultimate accessory for attaching EL Wire to costumes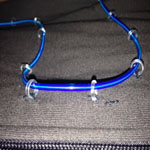 Just sew the hoops on and then thread the el wire through them
Ideal if you want to wash the garment or change the wire
Most of our EL Sets now come with these as extras
The most flexible and versatile drivers available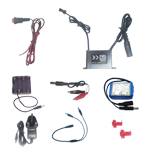 These Adaptable EL Drivers have been developed so you can use the same driver with a choice of different power inputs
1) Use the same driver for mains input (UK, Euro or US) and then hot swap it for 12v battery
2) Or maybe you want to use a 12v li-ion rechargable to power the driver
3) Its not just the ability to swap the input, its great that there is such a big selection of inputs so you can get the right one for your project
4) Chose from between: Mains, 8xAA Battery Box, Li-ion Rechargable Battery, Crocodile clips to your own 12V Source or Self-stripping wire connectors to help you fix it into your cars 12V loom
5) Theres even a Remote Control Unit you can plug into it!
Finally, the next generation of EL Wire has arrived!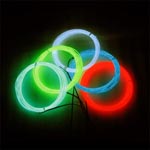 The Ultra EL Wire is everything we had hoped from the Double Core EL Wire…. and more
1) Really is noticeably brighter than standard EL Wire
2) Has a thicker, more visible core
3) Have to use a Driver that is double the capacity of the wire, (eg a 5m length of Ultra EL Wire uses a driver rated for 10m standard EL Wire) so a more powerful driver will make it glow even brighter
4) The thicker core means it holds whichever shape it is bent into
–
This may look like just a 2 way splitter with a switch in the middle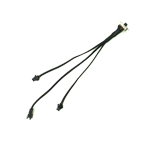 and thats because its exactly that!
but its power lays in your imagination
perhaps you have two glowing EL Wire costumes, one over the other and want to switch between them to cause bewilderment and wonder
then choose the EL Wire Splitter Switch with middle ALL OFF
or maybe your design requires you occasionally isolating two parts of your glowing costume in the middle of a performance
then you would need the EL Wire Splitter Switch with MIDDLE ALL ON
–
Clu, Gem and Siren Costumes
You crazy cosplay fans just didn't seem satisfied with our selection of Glowing EL Panel Sam Flynn, Quorra and Rinzler (and mini Rinzler) costumes
So we have added 2 more Tron Style Costumes
We now have:
Clu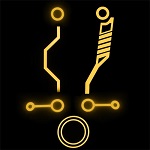 and Siren Gem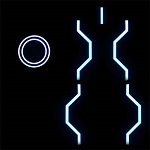 Chasing EL Wire gives a great effect but has never been as bright as standard EL Wire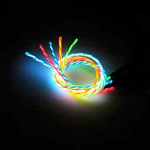 but all that has changed with this new Ultra Chasing EL Wire
It is by far brighter than the standard Chasing EL Wire
– but at a cost;
you should use a driver that is 2 or 3 times more powerful than if you were using standard chasing EL WIre
Eg a driver that is good for 3m of standard Chasing EL Wire
will be ideal for 1m of Ultra Chasing EL Wire
for this reason we are supplying it in lengths of 33cm, 1m, 3m and 5m
 –
Somebody please stop us if you think we are going to far with these constant EL innovations
Of course we have a selection of splitters that plug into your EL Driver making it able to run more than 1 EL Wire, EL Tape or EL Panel off the same Driver
and we have from 2-way up to 6-way splitters in standard sizes (40cm total length) and also mini EL Splitters (20cm Total Length) for when you are working in a tight space
if you thought that just about covered it as far as splitters are concerned then im here to tell you it was just the beginning
maybe one of these is the perfect solution for your EL Project:
2-way large –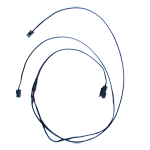 a 70cm 2 Way splitter
(good for running down each leg)
 –
3-way Large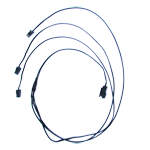 –
a 70 cm 3-way splitter
(good for running down each leg on an alien costume)
–
SL Splitter –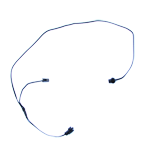 a 2-way splitter with one Short and one Long connector
(good if you want one piece to start at the upper arm and the other at the wrist)
–
SLL Splitter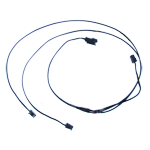 –
a 3-way with 1 Short and 2 Long Connectors
(good for getting one channel to the Back and the other two going to each arm)
–
SML Splitter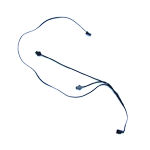 –
a 3-way with 1 Short, 1Medium, 1 Long connector
(OK we give up trying to guess what you crazy cats will use these for)
 –
–
We designed and made these new type of EL Driver for performers who need control of switching the EL Wire ON/OFF during a performance without messing about with fiddly buttons
and we now have it in 2 styles:
Basic Trigger Driver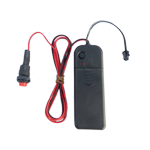 Dance Act Driver
The El Driver can sit on the body with the EL Wire coming out of it as usual
But the ON/OFF plunger is on a long 1.2m wire that can run down the sleeve of your costume and fit comfortably in your hand
We have now found that lightpainters also find this setup easy to use and control (the plunger switch either clicks on/off or by half depressing the button you can also easily control the light)
and now more of you are using these drivers to great effect by freaking people out at festivals and parties using this trigger controller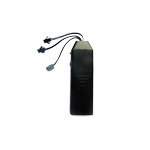 this small portable EL Driver lets you control the speed of simple 1-2-3-1-2-3-1-2-3 sequencer using the speed-control dial on the side
It is really effective when you put splitters on the end of the outputs to create climbing or chasing effects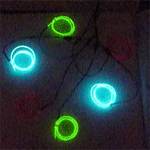 We have finally managed to get some Double Core EL Wire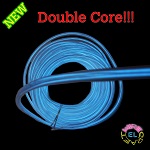 instead of just a single glowing core of EL Wire – this has 2 cores running through it
From experimenting with this wire we have found the best results are to use the twin cores as an excuse to 'overpower' this EL Wire and use a driver that would usually be for a longer length of EL Wire
The Double Core EL Wire on its own is no way twice as bright as the standard EL Wire
but because for example a 5m length of Double Core is really 2 x 5m lengths of El Wire you can use a more powerful driver
eg the 10-30m driver instead of the 5-15m driver
this will allow you to squeeze some extra brightness out of it