EL Tape Lightning Bolt in White or Light Blue – 10cm long
£3.00 – £10.00
Description
This EL Panel lightning shape looks amazing and can be sewn onto costumes or stuck together to make a fantastic lightning bolt
Made from EL Panel they are just 1/3mm thick and flexible
Each one is just over 10cm long and available in:
White or Light Blue (Tron Blue)
If you buy these in two's then we will always supply a free 2-way splitter and a 'left' and a 'right' lightning bolt so you can pair them up. If you want them all the same way, please send a message with your purchase.
Other types of inverters, EL Panel, EL Tape and EL Wire is available in our store
Or contact us if you have questions
EL Tape is an incredibly versatile material it can be bent and wrapped around things.
It can even have holes and shapes punched into it and be cut to your chosen shape
All our EL Wire and EL Tape has a connectors attached so (with the right driver) it is just plug and play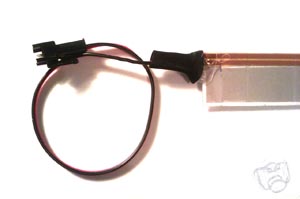 Standard EL Tape with wires and connector
We have EL Panels and EL Tape in all sorts of shapes and sizes
including animated and sound activated moving panels
A wide selection of other EL Tape, EL Wire, Sequencers, Drivers and helpful EL accessories are available in this store