Multicoloured EL Wire @ £6 per metre
£6.00 – £161.00
Description
Here we have some beautiful EL Wire which is 5mm thick, with a colourful pattern and glows when the wire is attached to an EL Driver.
Other drivers for EL Wire than the ones listed above are available from our online store.
All of the EL Wire including this will already have an EL Connector attached.
This is what the wire looks like when lit.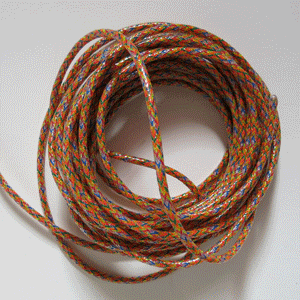 This is what the EL Wire looks like close up.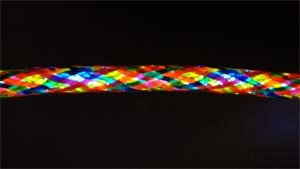 Many strands of EL Wire can be connected to a single driver by using a splitter.
*It is not recommended to use a micro EL Driver for this multicoloured EL Wire. Because of the colourful sleeve, we recommend you use the brightest, most powerful driver you can*
– – – – – – – – – – – –
This wire comes with a standard connector so simply plugs into any EL inverter – this makes it easy to change between coloured wire on one inverter.
By using splitters you can also connect different strands to the same inverter.
EL wire has loads of uses
It looks amazing when decorating the interior or exterior of cars, can be used inside and outside houses and can even be threaded into clothes and hats.
–
This wire can be cut into smaller lengths and attached to another drivers.
Our drivers can run many different strips of wire as long as the total length of the wire is under the drivers maximum capacity.
With some care, the EL wire can be attached to thin electrical wire to make patterns or extend the wire over gaps where it isn't needed.
Joining tape and heat shrink tubing are also available if you want to cut the EL wire and rejoin it or perhaps attach some wire to a different driver.
Cutting the wire into the length you choose is simple… but rejoining it takes care and attention.
You will also definitely need some wire strippers.
You can happily use the joining tape and heat shrink tubing supplied for a decent join but if the joint is likely to encounter stress (e.g. if it is threaded into clothes that will then be bent and jostle) or if the join may be hard to reach (e.g. behind a panel in a car) then we would advise soldering to avoid future hassle.
It is a cliche to say you are only limited by your imagination but with EL wire it is true!!!
If you have not seen it before it is like a really long glow-stick that lasts over 5,000 hours.
We're sure you will be amazed – feel free to message us with any questions.