How To Make A Faux Neon Sign With EL Wire
Making a Faux Neon Sign is easier that it sounds
Whether you use more that 25 kilometer of EL Wire to make giant faux neon signs like we supplied Helix3D for this massive Xbox presentation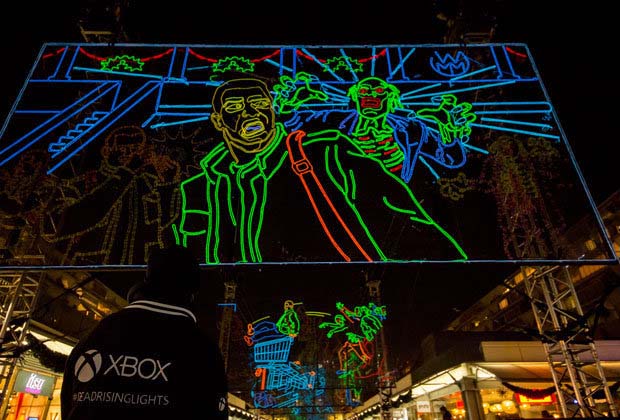 or you just want to make a fake neon sign with EL Wire for your shop or home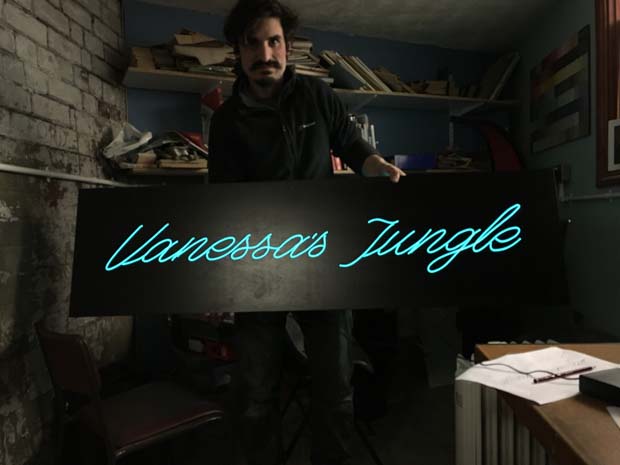 We can Help…   and to get inspired…   here are some examples of faux neon signs that our creative customers have made.
This recent project for a bar sign was made by first generating a computer image for the fake neon sign and agreeing it with the client:

The order was placed and we sent him the EL Wire and all the bits to drive it.
This faux neon sign was about 90cm x 80cm
To transfer the image from the laptop to the perspex,  a digital projector and white marker pen was used:
The El Wire was threaded through a clear plastic tube and glued to the sign
The glue took 24 hours to fully set and tape was used to hold the letters in place.
>When it was finished, the faux neon sign looked great……

Our good friend the Flashing Frog has been kind enough to share with us, his in depth walkthrough on 'how to make a Faux Neon Sign' on his blog where you will find some great tips.
Cheers, Frog xx
Another Faux Neon Sign made by a customer is this wicked Buick Sign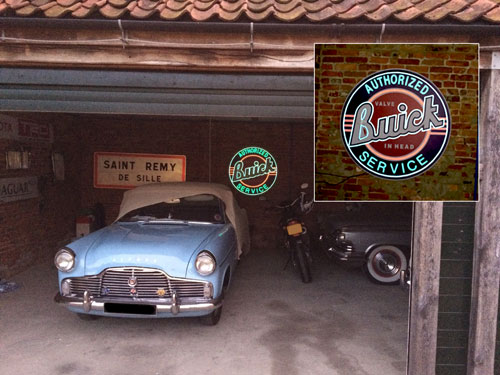 With this neon sign there is no need for a projector. The text is already printed on the sign.
All you have to do is drill holes to thread the EL Wire though and some strong glue to secure the EL Wire in Place.
Make sure you have measured the text. Getting the right length is important as you don't want to come up short on the El Wire.
Knowing how much EL Wire you need, will determine what driver/inverter you will require to light the EL Wire.
The thickest EL Were we stock is 5mm which is still about 1/4 the width of Neon Tubing but we dont really recommend using the 5mm. It is the least bright of our selection of el wires, and it still does not replicate a neon look.
A better solution is to use one of the thinner wires and 'bubble write' or fill plastic tubing to give the impression of neon lighting
We have a 'Sign Making Kit' in our store that is a plug and pay
Faux neon signs are only limited by your imagination. Here are some more Faux neon signs made with our EL Wire
Faux neon victory sign in el wire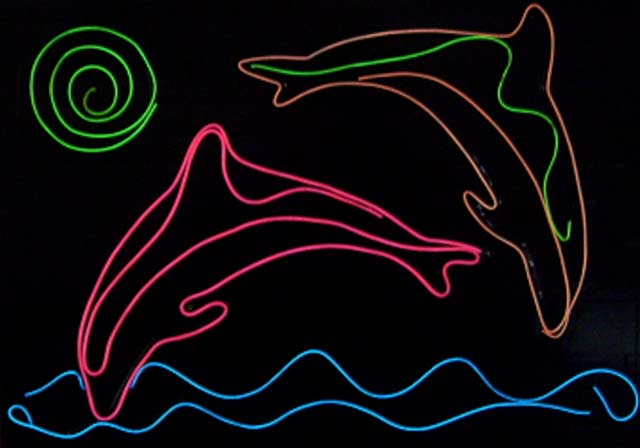 Faux neon dolphin sign in el wire