38cm x 40cm White EL Panel – Matt Coating
£125.00
Description
Here we have Continuous Lighting for a Photography Studio or Light Box.
This large EL Panel can be used as a base to take photographs and will help reduce shadows by up-lighting the item.
The EL Panel is lightweight and only 1/3mm thick.
It is powered by a silent mains powered EL Driver that is 13cm x 7cm x 3cm and weighs 150gms.
When it is switched off the panel is a light pink colour but when on it glows brightly at around 80 cd/sq metre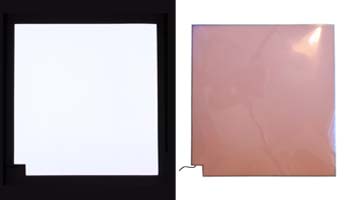 The size of the unit has been designed to fit inside standard foldable light box or light tent kits.
– – – – – – – – –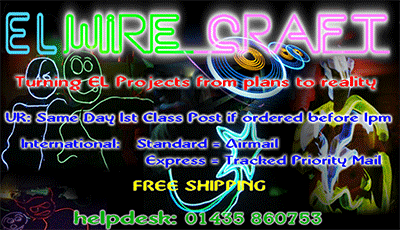 A wide selection of other EL Tape, EL Wire, Sequencers, Drivers and helpful EL accessories are available from our online store.