EL Tape – 2cm x 25cm – Neon Glow Strip
£8.00
Available in a range of colours.
Will need a driver to make it glow.
Simply plugs into your driver.
If you don't already have a driver, please purchase a suitable one separately,
here.
Description
This is for a 2cm wide and 25cm long Electro-Luminescent Tape.
Currently, in stock we have these colours: Light Blue (Tron Blue), Deep Blue, Red, Pink, Orange, Green and White
On the back of the EL Tape it has wires with connectors already attached: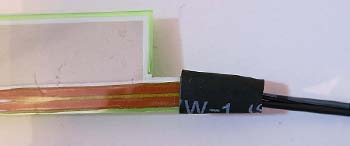 EL Tape is an incredibly versatile material it can be wrapped around things.
To join it to a costume we recommend our "sewable loop & stick-able-hook" Velcro which allows you to sew one part of the Velcro to your costume while the stick pat goes on the back of this tape. The tape can then be removed from the costume to wash it
EL Tape can even have holes and shapes punched into it and be cut to your chosen shape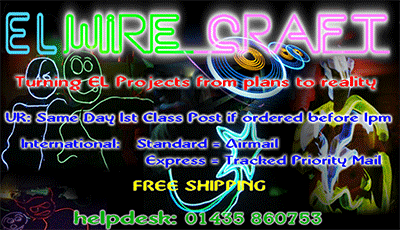 This Tape is also available in 12cm, 40cm and 1 metre lengths
The 2 x AA inverter can power two of these 25cm EL Tapes and the 8 x AA inverter can power just over 2 metres of EL Tape.