Rapunzel Set – 5 x 1metre Angel Hair EL Wire + Driver
£19.99
Description
WIG IS NOT INCLUDED
Make your own stunning glowing Rapunzel hair! – this complete glowing wire set is ready to be woven into a wig
Or choose from a selection of colours to make your own unique party glowing hair
you can even make it flashing!
Light Blue, Pink, Green and White
This listing is for 5 x 1metres of 'Angel Hair' (1.3mm diameter) glowing EL wire (this is usually £4 per metre)
It comes with a 5 way splitter and a driver that takes 2 x AA batteries (not included)
Also included is 5 end caps so you have the choice to cut the EL Wire to the length you need and put an end cap on it to seal it
The Wire in the photo had been cut down to about 70cm with the rest of the length of taken up by curling the wire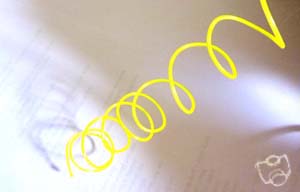 EL Wire twisted into ringlets
Angel Hair EL Wire is very malleable and holds whichever shape you bend it to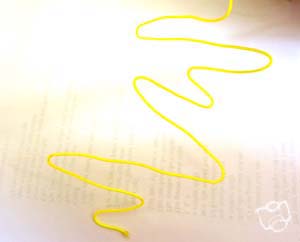 EL Wire twisted into a zig-zag pattern
The classic Rapunzel set comes with 5 X yellow wires but you can have a combination of any colours you desire
–
This wire comes with a standard connector so simply plugs into any EL inverter – this makes it easy to change between coloured wire on one inverter
By using splitters you can also connect different strands to the same inverter
– – – – – – – – – – – – – – – – – – – – – – – –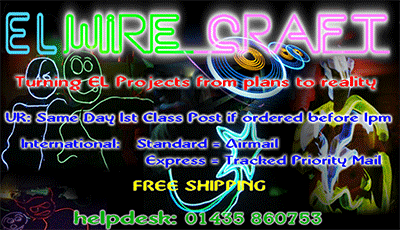 EL wire has loads of uses and comes in different thickness and even in thin strips and panels
This neon wire looks amazing when decorating the interior or exterior of cars, can be used inside and outside houses and can even be threaded into clothes, hair and hats
It is a cliche to say you are only limited by your imagination but with EL wire it is true!!!
If you have not seen it before it is like a really long glow-stick that lasts around 5,000 hours
We're sure you will be amazed – feel free to message us with any questions
Additional information
| | |
| --- | --- |
| Weight | N/A |
| Dimensions | N/A |
| Colour | 1 will send message with my choice, White, Light Blue (Tron Blue), Lime Green, Deep Blue, Red, Pink, Orange, Grass Green, Purple, Yellow |