Tron Rinzler – Basic EL Panel Set
£14.99

This basic Tron Rinzler set is plug and play and made up of the following:


**Please note** We are currently unable to airmail rechargeable Li-ion batteries to Northern Ireland, the Channel Islands, Europe or Internationally.
Out of stock
Description
Here we have a really effective 'plug and play' EL Tape, splitters and EL Driver.
It still needs to be attached to your own costume.
With this set you get:
1) An Orange Rinzler T-Square
2) Two EL Hoops for the front of the costume
3) A Mini 1xAAA EL Driver
4) A 3-way splitter
5) 20cm of Velcro – with sticky hoop and sewable loop to make it easy to attach the set to a costume and have it removable.
This set is only available in ORANGE
The whole kit is ready to use – just plug and play!
If you are making a costume, it is a good idea to plan it out properly.
Feel free to message us if you have any questions.
So here are the dimensions of all the parts plus lengths of wire between them.
MINI DRIVER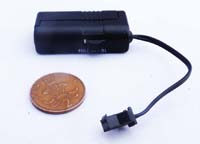 The driver is 5cm x 2.5cm x 1.5cm
It has a switch on it – Off, On Continuous or Flashing and has a 10cm wire coming out of it that leads to the…
SPLITTER
The Splitter is 40cm long in total, 20cm of wire which then splits into 3 separate strands which are each 20cm long – 1 of them then lead to…
The Rinzler T-Square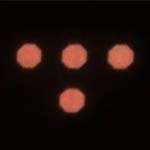 This sits at the front of the chest and is 8cm wide and 4 cm long. The tape is just 350 microns thick – that is 1/3rd of a millimetre!
Sticky back Velcro is supplied to stick to the back of these EL Shapes – be careful putting it on as that glue is VERY sticky
You can then sew the other part of the Velcro onto the costume making it very convenient to attach and remove
Of course, you don't need to use the Velcro and can fix it any way you choose
EL Hoops

These hoops can be placed anywhere on the costume to give a great Tron effect
The whole kit is ready to use – just plug and play!
– – – – – – – – – – – –
This EL Tape comes with a standard connector so simply plugs into any EL driver – this makes it easy to change between coloured wire on one driver.
By using splitters you can also connect different strands to the same driver.
We have some crazy glowing masks & glasses that go well with this kit – take a look!